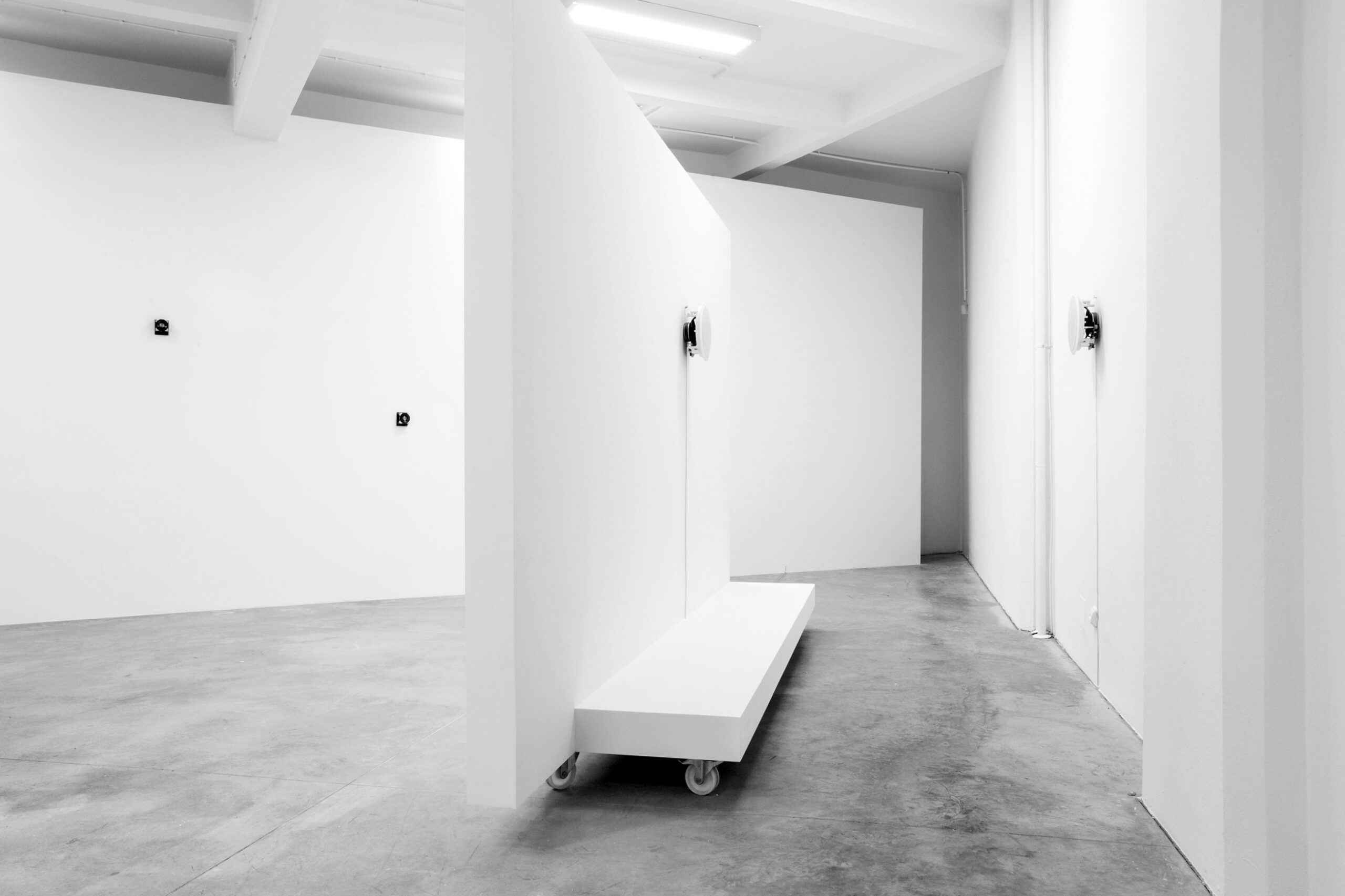 Sound installation | Loudspeakers | 2016
The installation is made of two small speakers. Each of them emits different frequencies of the same recording with a little delay. In an exhibition situation, a spectator becomes an equalizer himself and may change the perception of frequency by moving his body from one point to another.
The project has been presented at the Fait Gallery in Brno, Czech Republic, in 2016.