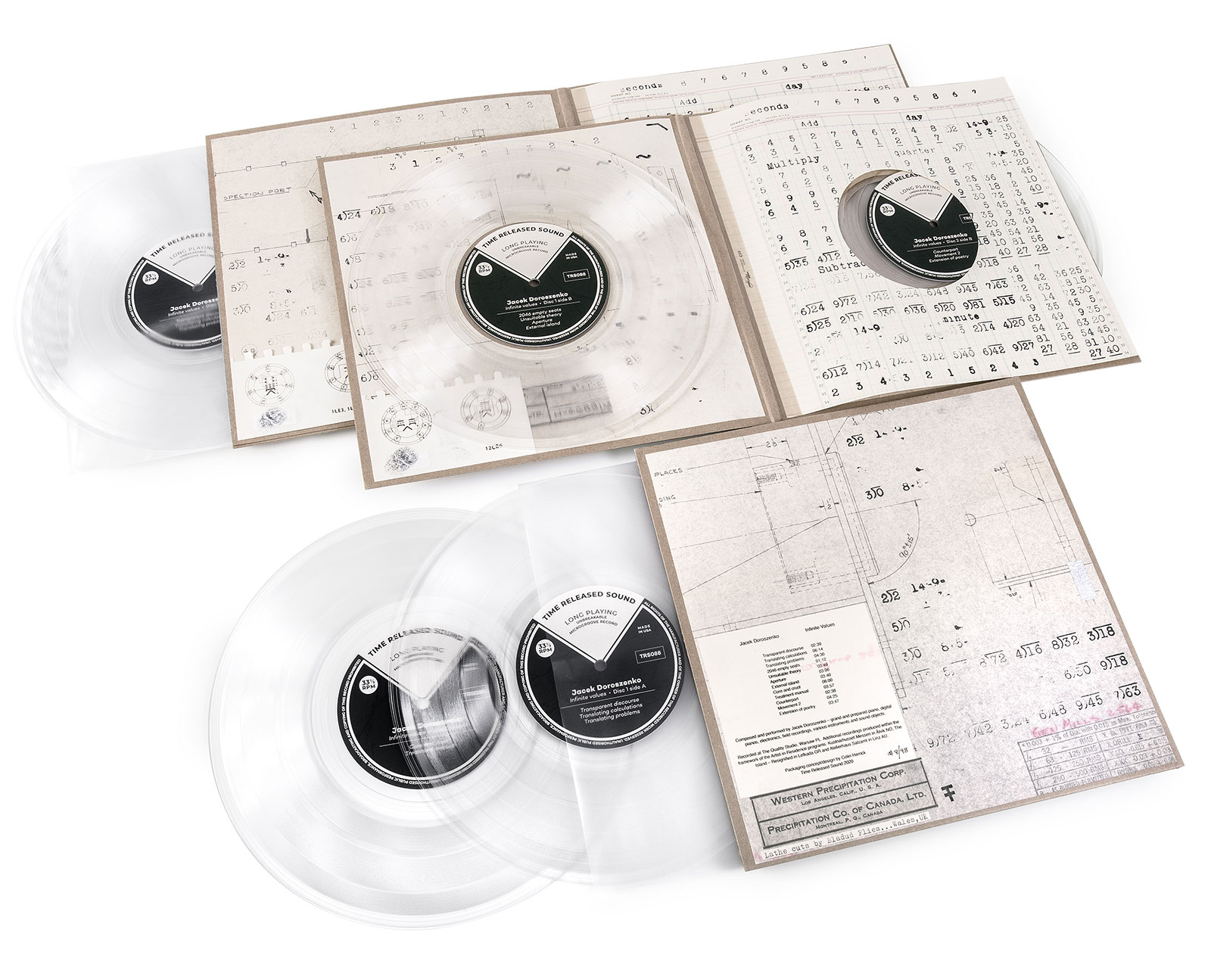 2 × 10" lathe cut vinyl + CD music release
Time Released Sound | Alameda, California, USA 2020
Deluxe, double 10" lathe cut version comes in a collector's edition. Each set of records comes in a modified, center-holed Kraftboard gatefold jacket. The front of each jacket is covered in actual vintage copper circuit board sheets, and each is then hand modified with vintage electrical component labeling rubber stamps, and then labelled with a vintage Dymo-mite Tapewriter. The inside panels and back are covered in center hole cut, 60 year old engineering schematics. In the middle of the gatefold is an adhered large single vintage ledger sheet extensively hand stamped on both sides in mathematical equations and abstract numerations, using an antique set of math learning rubber stamps. Also attached inside are two pages from a 1958 catalog of TV/Radio, Tung-Sol tube base connection diagrams. Each jacket contains two clear, 33rpm 10" lathe cut records, with hand designed and self adhered labels. Finally, each gatefold jacket comes snug in an outer 10" poly sleeve.
Apple Music
Spotify
Tidal
Bandcamp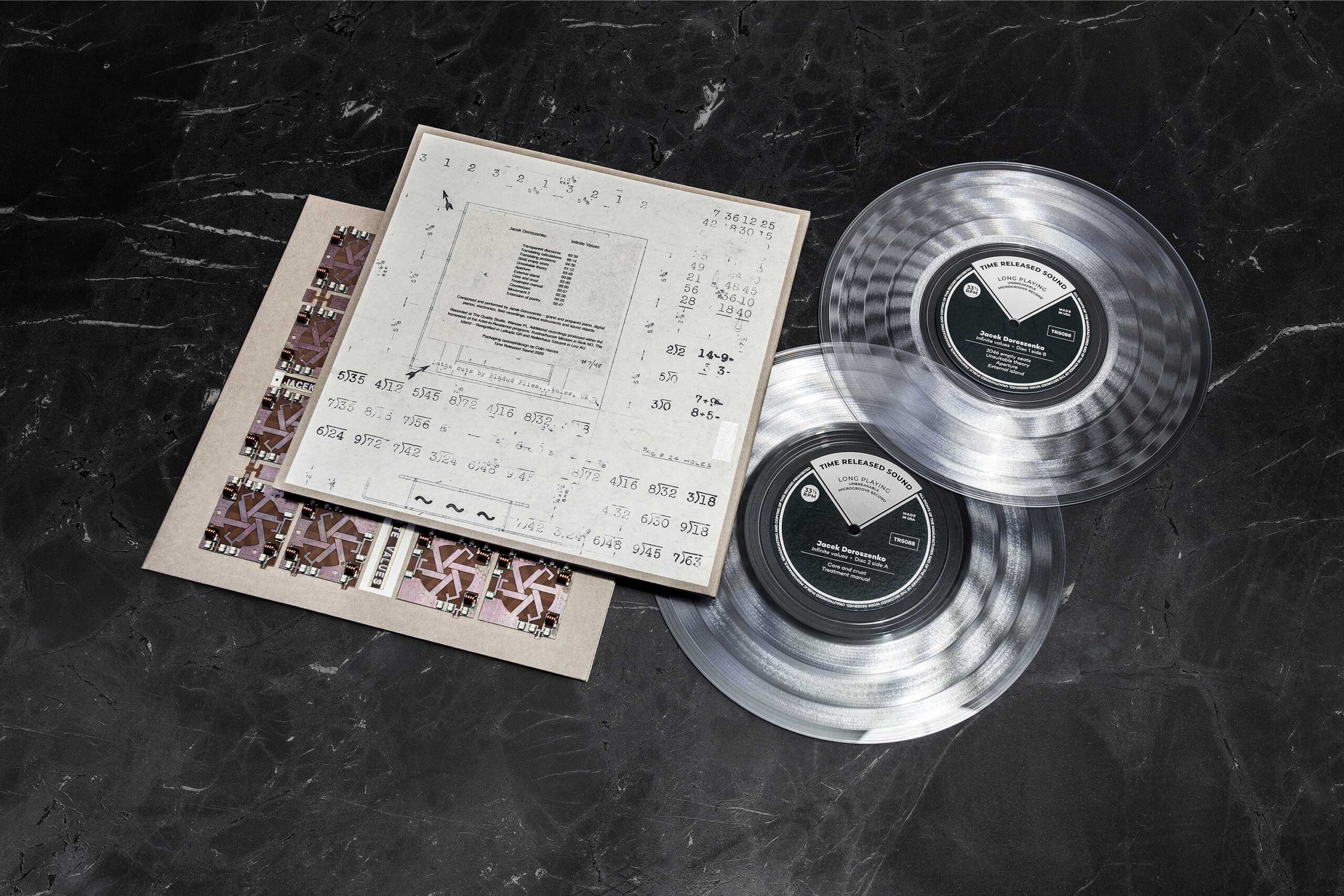 Composed, performed and produced by Jacek Doroszenko – grand and prepared piano, digital pianos, electronics, field recordings, various instruments and sound objects. Recorded at The Quality Studio, Warsaw PL. Additional recordings produced within the framework of the Artist-in-Residence programs: Kustnarhusset Messen in Ålvik NO, The Island – Resignified in Lefkada GR, and Atelierhaus Salzamt in Linz AU.
LP cover design by Colin Herrick
CD cover design by Pineum
Additional artwork by Ewa Doroszenko
© All rights reserved
Disc 1
[01] Transparent discourse
[02] Translating calculations
[03] Translating problems
[04] 2046 empty seats
[05] Unsuitable theory
[06] Aperture
[07] External island
Disc 2
[08] Core and crust
[09] Treatment manual
[10] Counterpart
[11] Movement 2
[12] Extension of poetry