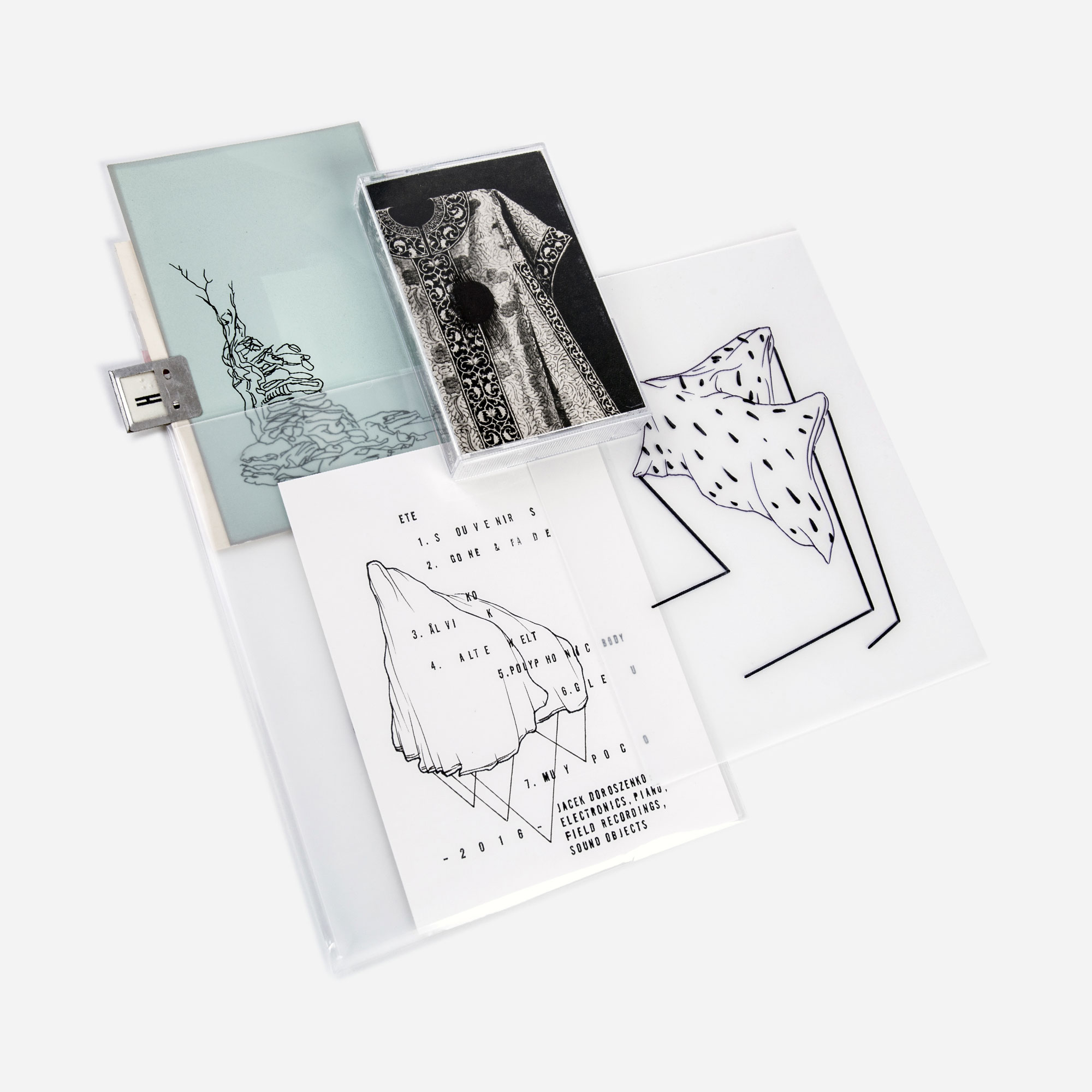 Cassette tape limited release + drawings
Total time: 60:00 | 2016
This music concept album touches on a subject of seemingly useless belongings which are becoming valuable when has to be suddenly left. Field recordings and musical compositions for this project have been produced in a framework of the Artist-in-Residence Programs at Kunstnarhuset Messen in Ålvik, Norway, and Atelierhaus Salzamt in Linz, Austria. The album was released in a limited edition. Every piece is packaged in a different transparent case, containing the cassette tape, handmade cover, and drawings set made on transparent foil and expired photographic paper.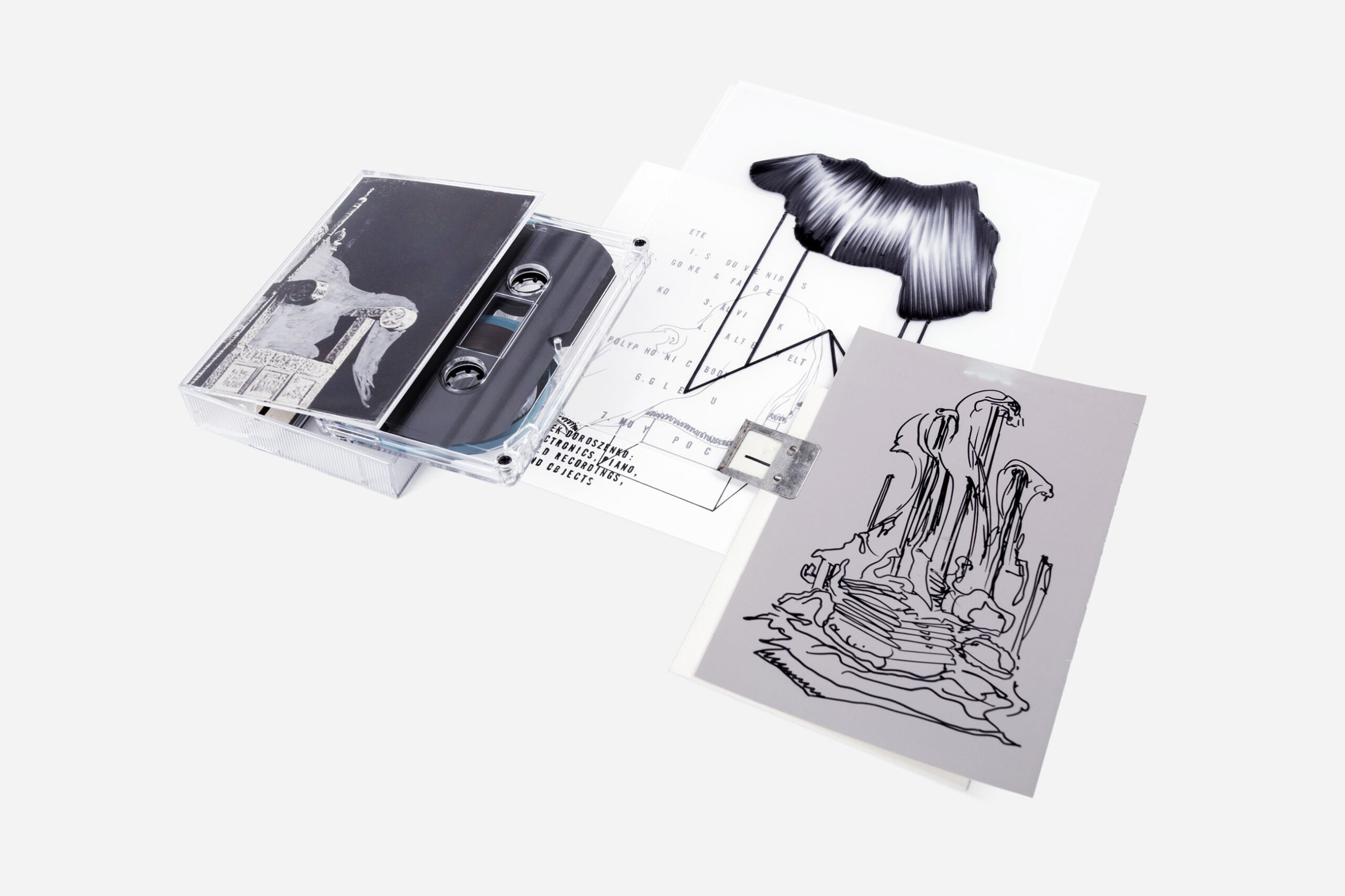 Composed, performed and produced by Jacek Doroszenko – electronics, field recordings, grand and prepared piano, digital pianos, various instruments and sound objects. Recorded at The Quality Studio, Warsaw PL. Additional recordings produced within the framework of the Artist-in-Residence program Kustnarhusset Messen in Ålvik, Norway.
[01]  Silent Souvenirs
[02]  Gone & Fade
[03]  Ålvik (No. 2)
[04]  Alte Welt
[05]  Polyphonic Body
[06]  Gleu
[07]  Muy Poco
[08]  Resentiment