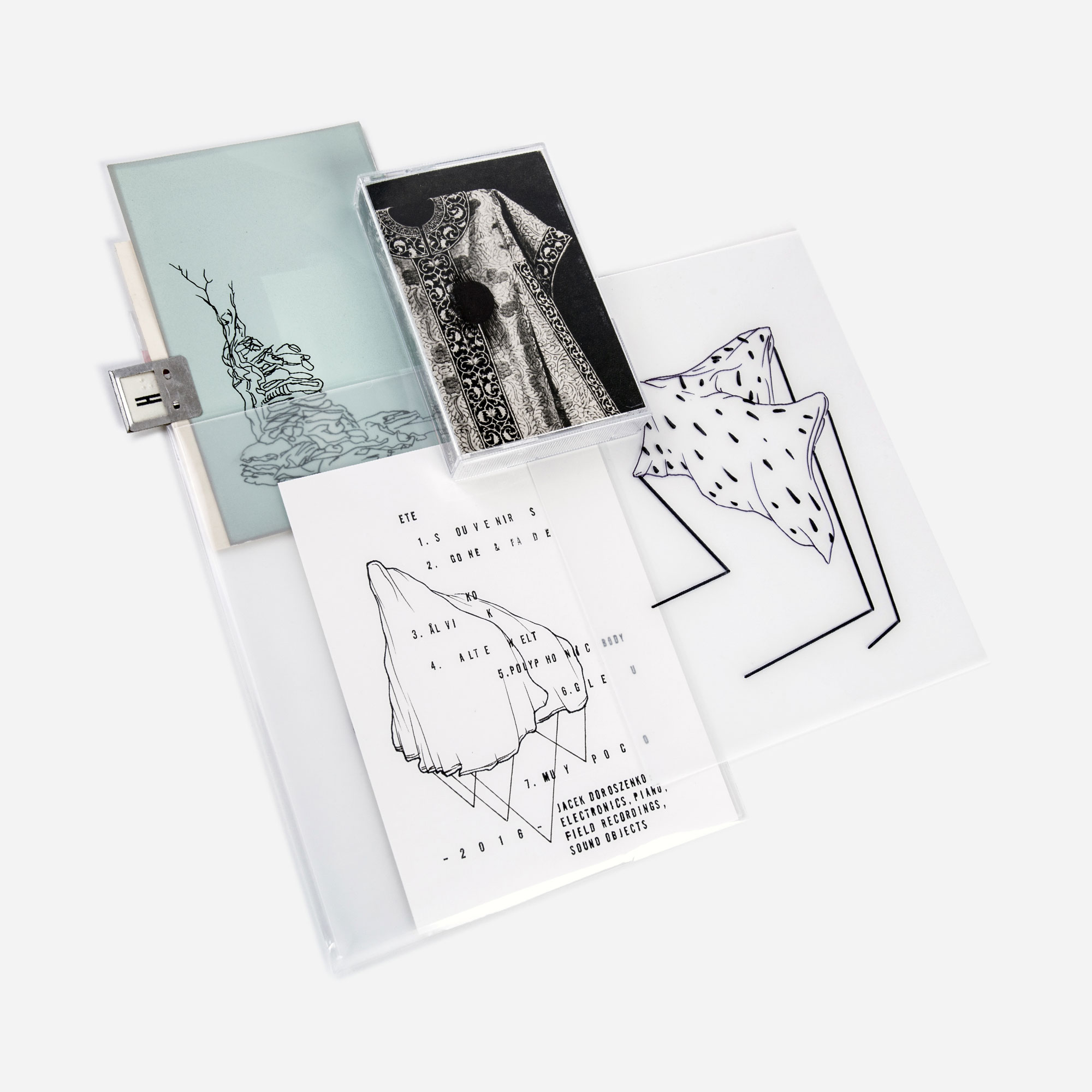 Cassette tape limited release + drawings
Total time: 60:00 | 2016
This musical concept album deals with the theme of seemingly useless belongings that become precious when you have to leave them suddenly. Field recordings and musical compositions for this project were made as part of Artist-in-Residence programmes at Kunstnarhuset Messen in Ålvik, Norway and Atelierhaus Salzamt in Linz, Austria. The album was released as a limited edition. Each edition is packaged in a different transparent case, containing a cassette tape, a handmade cover and a set of original drawings done on transparent film and outdated photographic paper.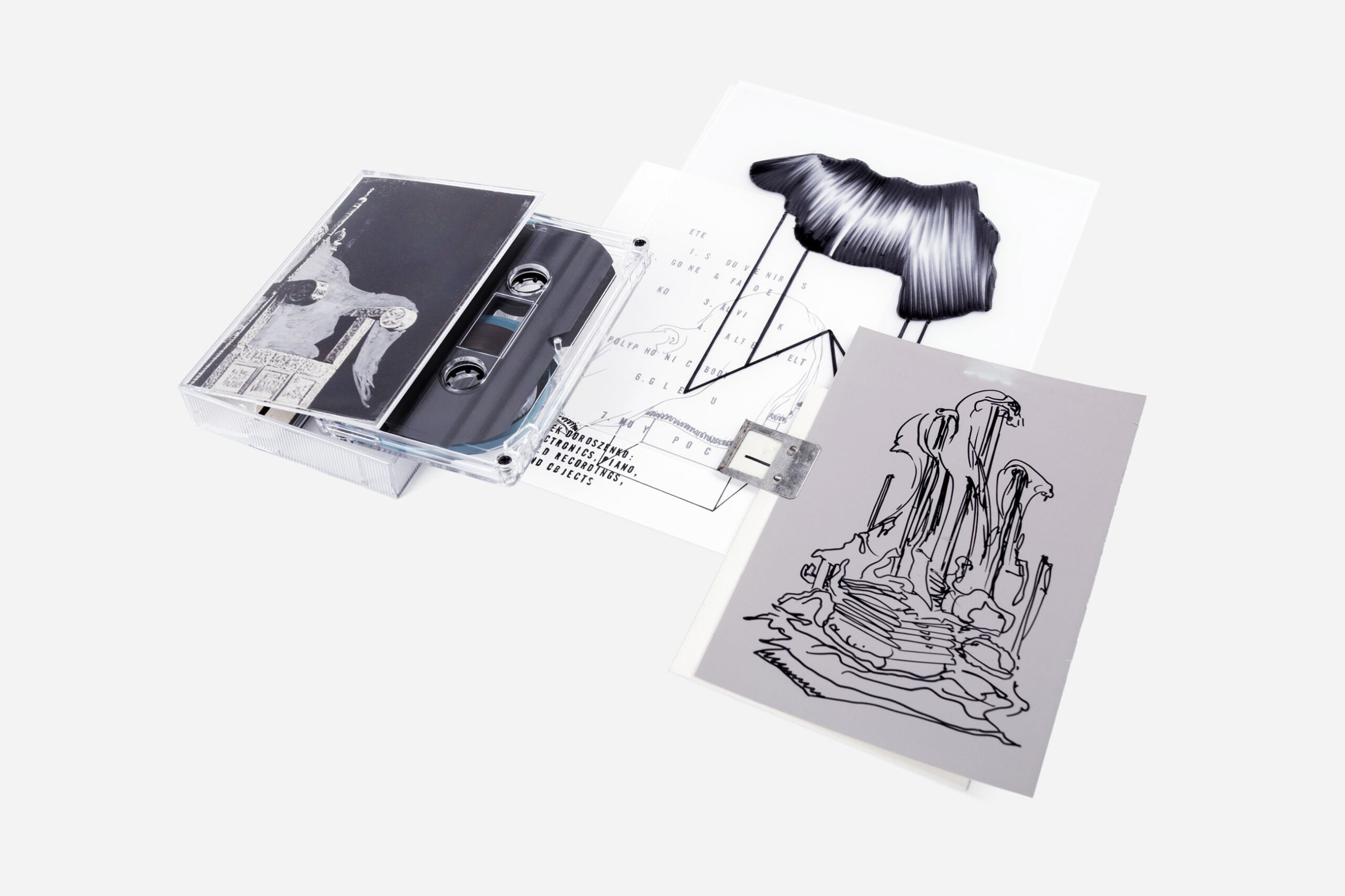 Composed, performed and produced by Jacek Doroszenko – electronics, field recordings, grand and prepared piano, digital pianos, various instruments and sound objects. Recorded at The Quality Studio, Warsaw PL. Additional recordings produced within the framework of the Artist-in-Residence program Kustnarhusset Messen in Ålvik, Norway.
[01]  Silent Souvenirs
[02]  Gone & Fade
[03]  Ålvik (No. 2)
[04]  Alte Welt
[05]  Polyphonic Body
[06]  Gleu
[07]  Muy Poco
[08] Ressentiment