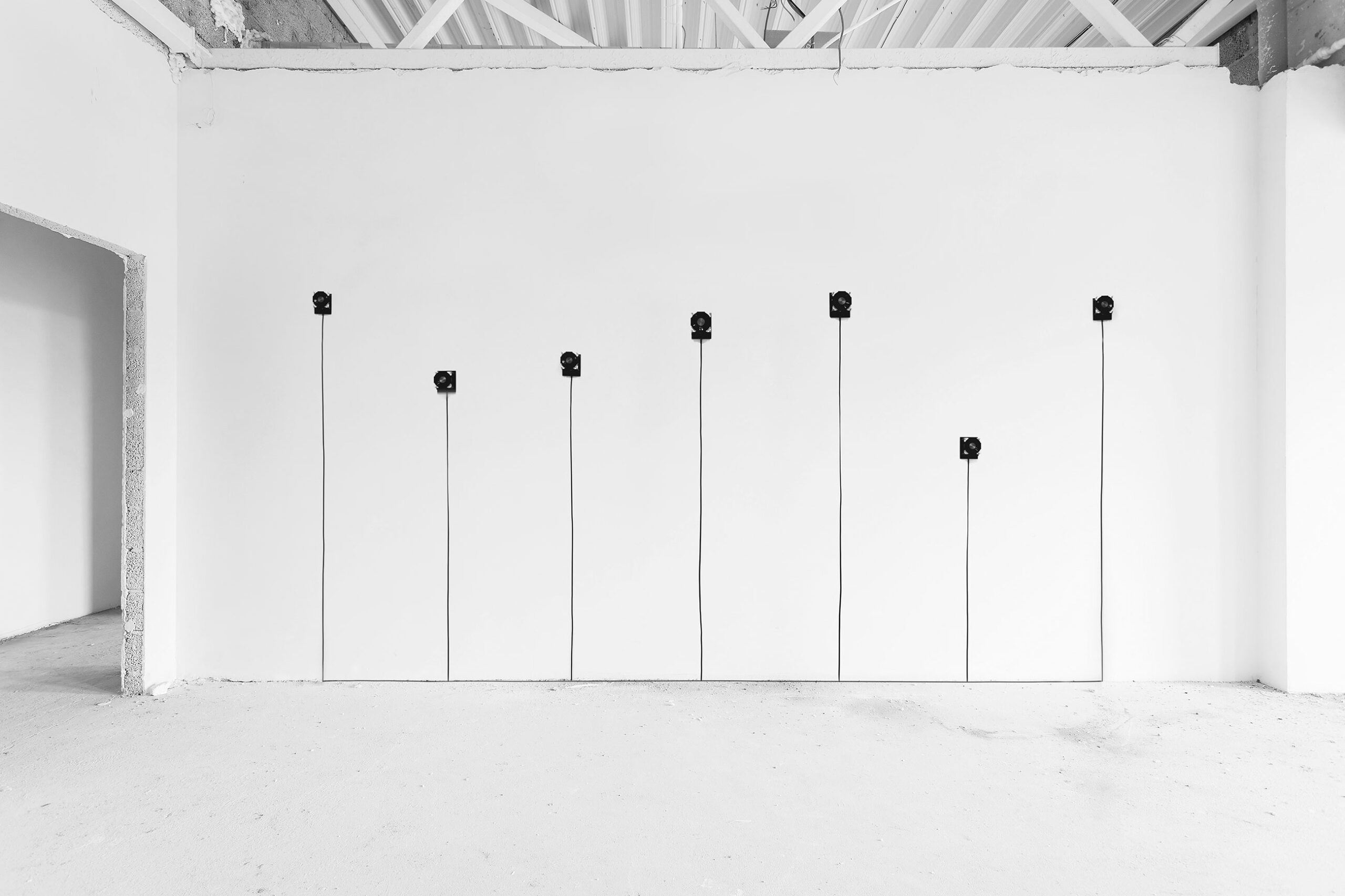 Sound installation | endless loop | 4 channels | 2015
The installation consists of sound speakers connected to a sound source. Each speaker emits a different track of the four-channel soundtrack made of field recordings and sound sketches from Barcelona. Each speaker emits a different track and all together produces a high-frequency sound wall, full of details. Photos come from the exhibition entitled "The same horizon repeated at every moment of the walk" at Wozownia Gallery in Toruń [PL] and "Exercises of listening" at Fait Gallery in Brno [CZ].
The soundtrack and field recordings for this project have been produced in a frame of an Art Residency Program at Fundació AAVC Hangar in Barcelona, Spain. The project has been presented at the Fait Gallery in Brno, Czech Republic, in 2016.